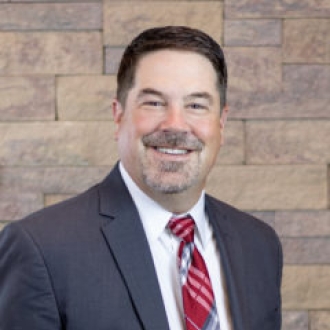 Treg Vyzourek was named Chief Executive Officer of Brodstone Healthcare in January, 2018. Vyzourek has lead Brodstone to be named in the Top 100 Critical Access Hospitals in 2019 and 2020.  In 2020, Brodstone was awarded 5 stars by the Centers for Medicare and Medicaid Services (CMS) in Quality and Patient Experience.  Also, for the first time, Brodstone Healthcare was listed in the Top 20 Critical Access Hospitals in the nation for 2020.
Vyzourek is passionate about providing quality health care to the community and designing a strategic plan to meet the needs of the region.  Through his leadership, more specialty healthcare providers are available at the Specialty Clinic, mental health services have been expanded and a new construction project is in the planning stages.
Prior to his employment at Brodstone, Vyzourek worked at Great Plains Health in North Platte for 20 years in various roles which included Senior Director of Ancillary Services.
Vyzourek earned his dual Bachelors and Associates degree in 1996 from Fort Hays State University, Hays, Kansas, where he pursued a degree in diagnostic imaging/radiologic technology.  In 2020, he earned his Master's degree in Business Administration with an emphasis in Health Care Management.