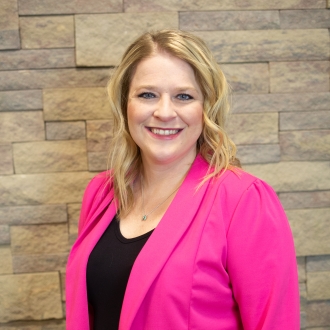 Candice Thompson is the Chief Nursing Officer.  She began her career at Brodstone Healthcare in 2023 in and is a member of the Senior Leadership Team. 
Thompson received her Bachelor's of Science in Nursing degree from Bryan LGH College of Health Sciences in 2007. She then received her Masters of Science in Nursing with an emphasis in Nurse Executive from Nebraska Methodist College in 2014. 
Previously, Candice worked as an ortho-trauma RN at Bryan LGH from 2007-2009 and also as an RN in the Emergency Department at CHI Health in Council Bluffs from 2009-2021. Most recently, she worked as the Trauma Program Coordinator at Nebraska Medicine from 2016-2023. Her certifications include: Certified Emergency Nurse and Trauma Certified Registered Nurse. 
Candice has a special focus on providing safe and quality patient care in addition to staff education and development.